2019 The 2nd International Conference on Information Management and Processing (ICIMP 2019) will be held during January 10-12, 2019 at Campus of the University of Vienna, Vienna, Austria.

Thanks for sharing the Presentation Files!
Jörg HOFFMANN, FIR at RWTH Aachen University, Germany M06
Jacques Engländer, FIR at RWTH Aachen University, Germany M27
Martin BREMER, FIR at RWTH Aachen University, Germany M38

The conference venue is changed to Campus of the University of Vienna, Vienna, Austria. (Read More)
ICIMP 2018 conference proceedings has been included into IEEE Xplore. (Read More)
ICIMP is the conference aimed at presenting current research about Information Management and Processing. The idea of the conference is for the scientists, scholars, engineers and students from the Universities all around the world and the industry to present ongoing research activities, and hence to foster research relations between the Universities and the industry. This conference provides opportunities for the delegates to exchange new ideas and application experiences face to face, to establish business or research relations and to find global partners for future collaboration.
ICIMP 2019 features invited keynote speeches as well as peer-reviewed paper presentations. The conference is completely open (one needs to register first), you will not have to be an author or a discussant to attend. Submissions will be peer reviewed and evaluated based on originality, relevance to conference, contributions, and presentation.
Proceedings
of ICIMP 2019
All the accepted papers of ICIMP 2019 will be included into Conference Proceedings. And they will be indexed by EI Compendex and Scopus. ICIMP 2019 is the workshop of 2019 The 5th International Conference on e-Society, e-Learning and e-Technologies (ICSLT 2019). The papers accepted will be included into ICSLT 2019 proceedings.

Template Download I Please Submit your Manuscript before November 20, 2018
History: ICIMP 2018 Proceedings Cover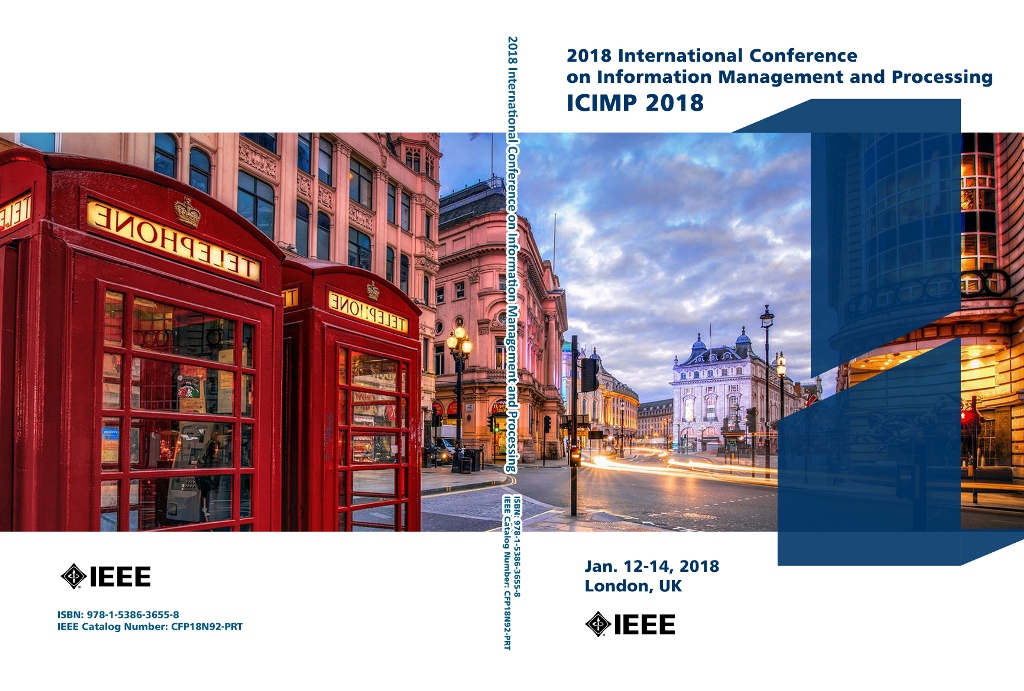 Publication Ethics - Penalty against Plagiarism
We firmly believe that ethical conduct is the most essential virtual of any academic. Hence any act of plagiarism is a totally unacceptable academic misconduct and cannot be tolerated.
English is the official language of the conference. We welcome paper submissions. Prospective authors are invited to submit full (and original research) papers (which is NOT submitted or published or under consideration anywhere in other conferences/journal) in electronic (DOC or PDF) format through the Easychair Online Submission System. Any question, please contact email via icimp@young.ac.cn